I'M INTERESTED
Your personal oasis in Subang Jaya
Live in the centre of
Subang Jaya
Be the first to own this low-density serviced apartment, located only 300 metres away from Empire Shopping Gallery, giving you the convenience to work and play with ease. Aurora provides flexibility, functionality, and comfort right under one roof for you and your family to experience.
Aurora is also the 1st DTO project, co-created by Malaysians based on their inputs on your preferred design choices. It is ultimately built not only with you in mind, but with you involved.
Conveniently situated for
all of your needs
Aurora Special Features
A home with an edge
A low-density livable home
A private oasis filled with excellent facilities and unit layout designs that maximises the space within the unit for you and your family.
Situated in a prime location
Great accessibility all-around within this walkable community, while being linked to major highways and public transportation hubs such as Subang Jaya LRT and KTM stations.
A first of its kind home
Be the first to own Sime Darby Property's first dto project, as well as the first property development co-created by Malaysians.
AURORA FACILITIES
Built with
liveability in mind
Swimming pool
Immerse yourself in the cool refreshing waters and enjoy a splashing good time with your family in our contemporary-designed pool.
Multipurpose Room
Hangout space to impress your guest or chill with your friend & families
Gymnasium
Keep up with your health and stay fit with our gymnasium, equipped with all of the necessary state-of-the-art gym equipment.
Co-working Space
Work and collaborate from your own apartment with the residents-only innovative coworking space.
Level 1
1. Guardhouse
2. Main drop off
3. Space for laundrette
4. Management office
5. Parking
6. Space for cafe
7. Space for multipurpose hall
Level B1
1. Playscape area
2. Space for multipurpose room
3. Kids pool
4. Jacuzzi
5. Swimming pool
6. Barbeque area
8. Space for shop
9. Playscape area
10. Space for kindergarten
11. Space for surau
12. Space for reading room/co-working space
13. Gymnasium
Aurora has 23 units of Type C & C1 SAMM units which are open for sale under the purview of Lembaga Perumahan dan Hartanah Selangor (LHPS)
To find out more:
1. Log on to https://ehartanah.lphs.gov.my
2. Put in the search fields: Jenis Projek (Komersial Mampu Milik), Daerah (Petaling), Mukim (Damansara) and click on Residensi Aurora
View Brochure
AURORA SPECIFICATIONS
Little details that make big differences
Floor plan and layout
Check out 2 design types you can choose from.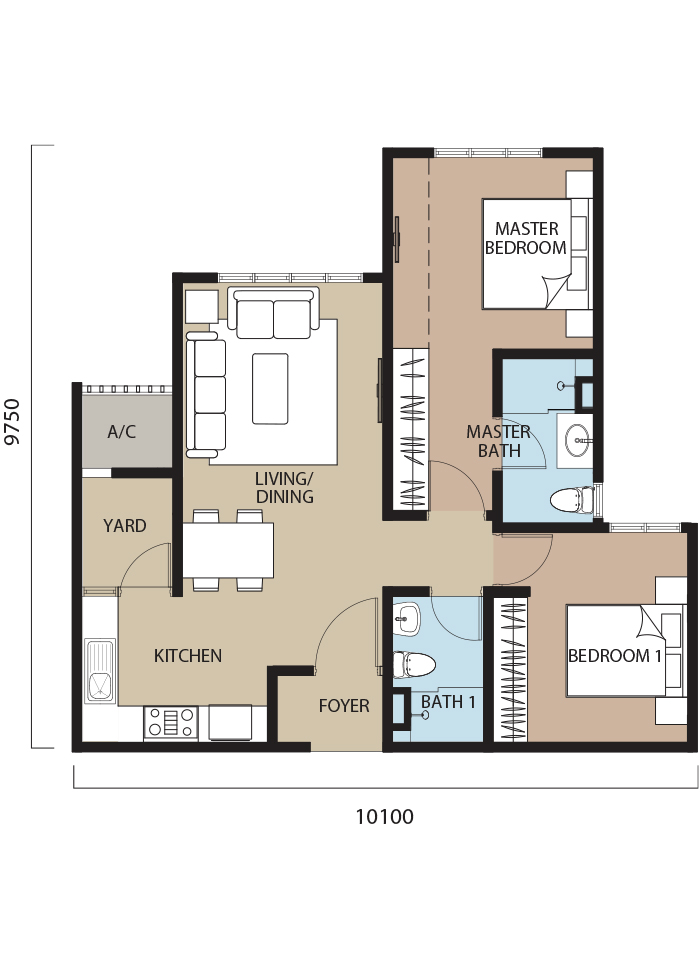 Type A
2 bedrooms, 2 bathrooms.
Built up: 788 sq ft
VIEW LARGER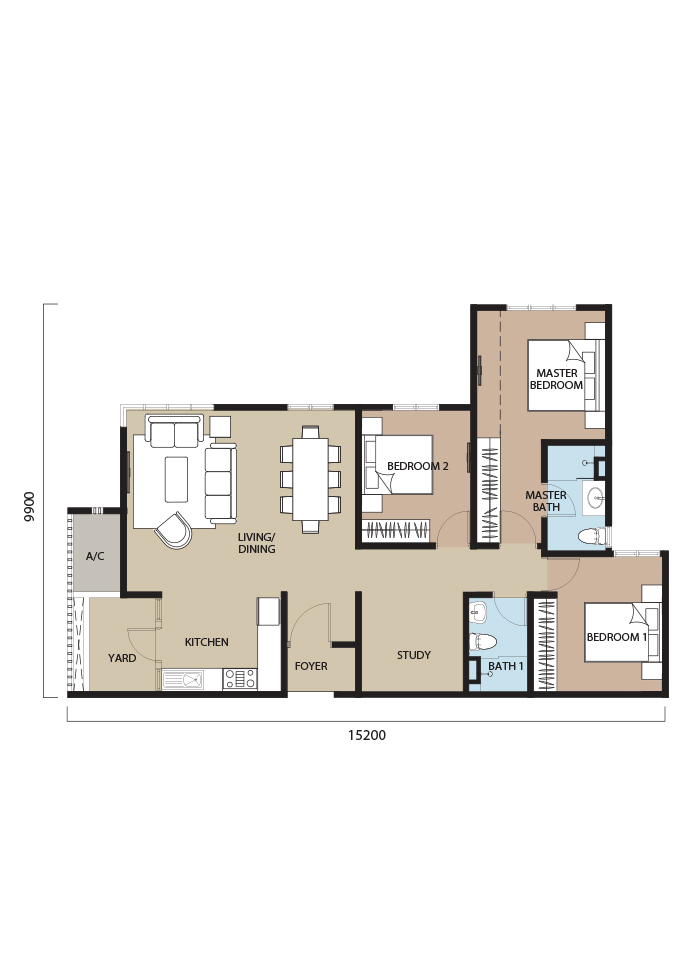 Type B
3 bedrooms, 2 bathrooms.
Built up: 1,158 sq ft
VIEW LARGER
What's the price?
Calculate the required amount to own this property.
Starting Price
Monthly Repayment
Tell us what you're
looking for